[The posts for this month are reposts from the site www.honotogroabemo.org, on which a host of hirsute individuals including yours truly would grow beards to raise money for breast cancer research. The site is defunct, but I thought I'd resurrect the game-related posts. This was originally posted on 2011-11-20.]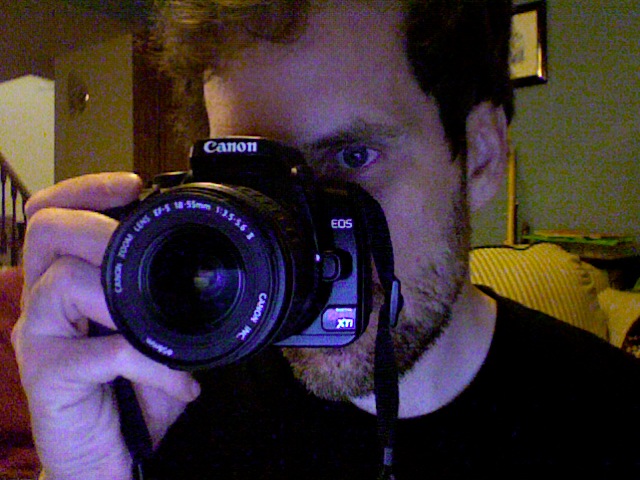 Twenty days down, ten to go. My daughter is already asking me to shave. But to fight cancer I will stay strong…
The game pictured here isn't strictly vintage, being only 8 years old [16 years old now — so it qualifies – Ed.]. It also doesn't feature a bearded protagonist; much the opposite, really. However, it does have the auspicious distinction of shared a name with a work by Nietzsche. So perhaps this is a picture of me taking a picture of the abyss.

Back in the day, the name Lucas used to be associated with quality, as opposed to taking a beloved franchise and turning it into a steaming pile of Gungan poo [this is referring to the prequels, not the most recent ones, all of which I liked – Ed.]. The game company LucasArts was known for its Star Wars games, of course, but before that was known as the go-to company for point-and-click adventure games. Day Nineteen's game is the latest in probably the best known of their games, the Monkey Island series. Beginning in 1990 with The Secret of Monkey Island and continuing to today's Tales of Monkey Island, this series tells the tale of Guybrush Threepwood, aspiring pirate, rescuer of the fair Elaine, and foiler of evil plots by the ghost pirate LeChuck. And yes, in Tales of Monkey Island, his ship is devoured by a giant manatee.
Unfortunately, the adventure game business died out in the late 1990s/early 2000s, pretty much with the rise of the first person shooter, and with it much of LucasArts. Tales of Monkey Island is being published by the new king of point-and-click adventures, Telltale Games. If you're feeling nostalgic, they're worth checking out.